Stunning Maternity Photo Session in Central Park NYC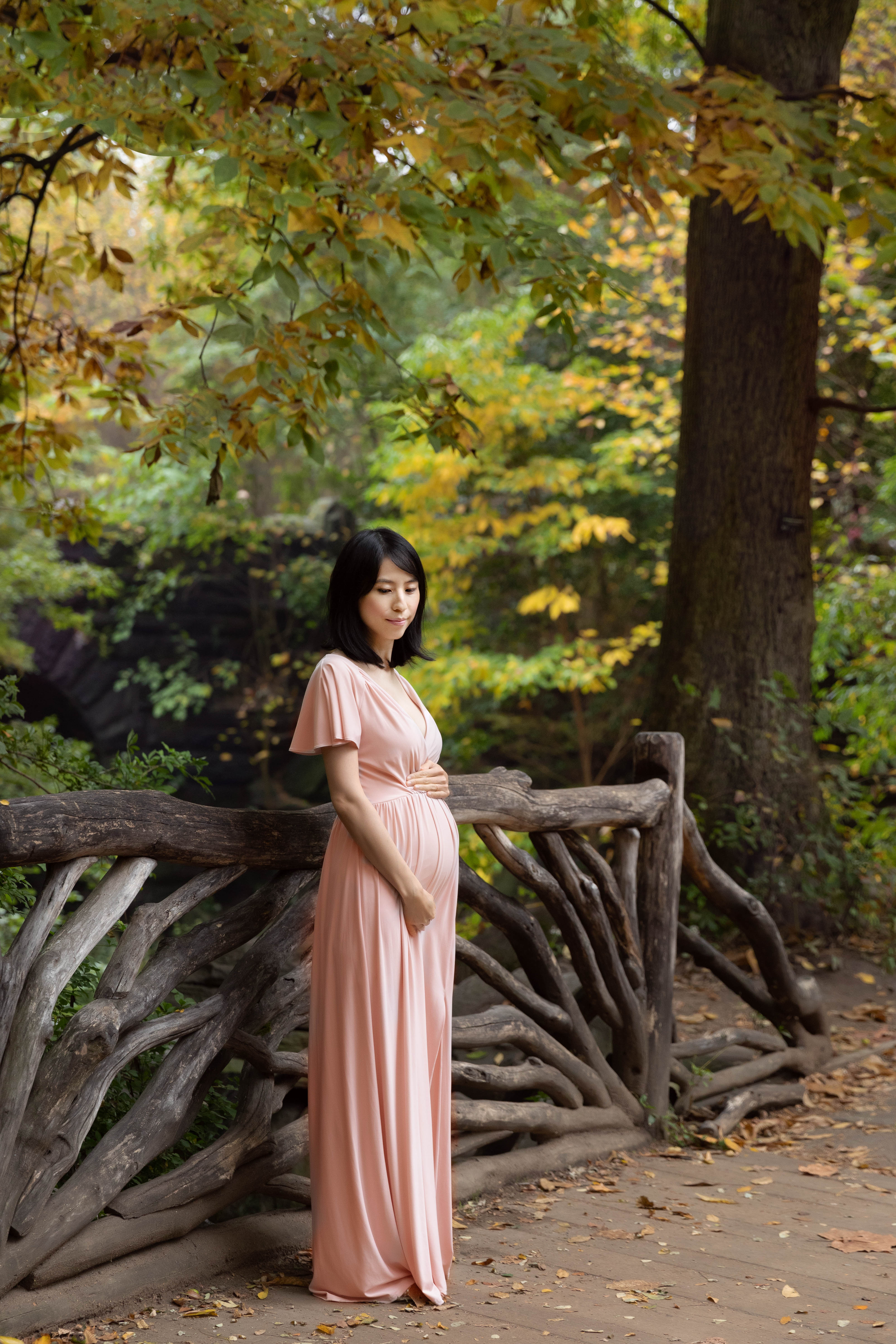 It was such a pleasure to photograph this gorgeous couple in Central Park recently! Maternity sessions are dear to my heart and some of my favorites. It is always so moving to capture a couple's love and their excitement as they expect their first baby. It is such an honor to share these special moments with the parents to be.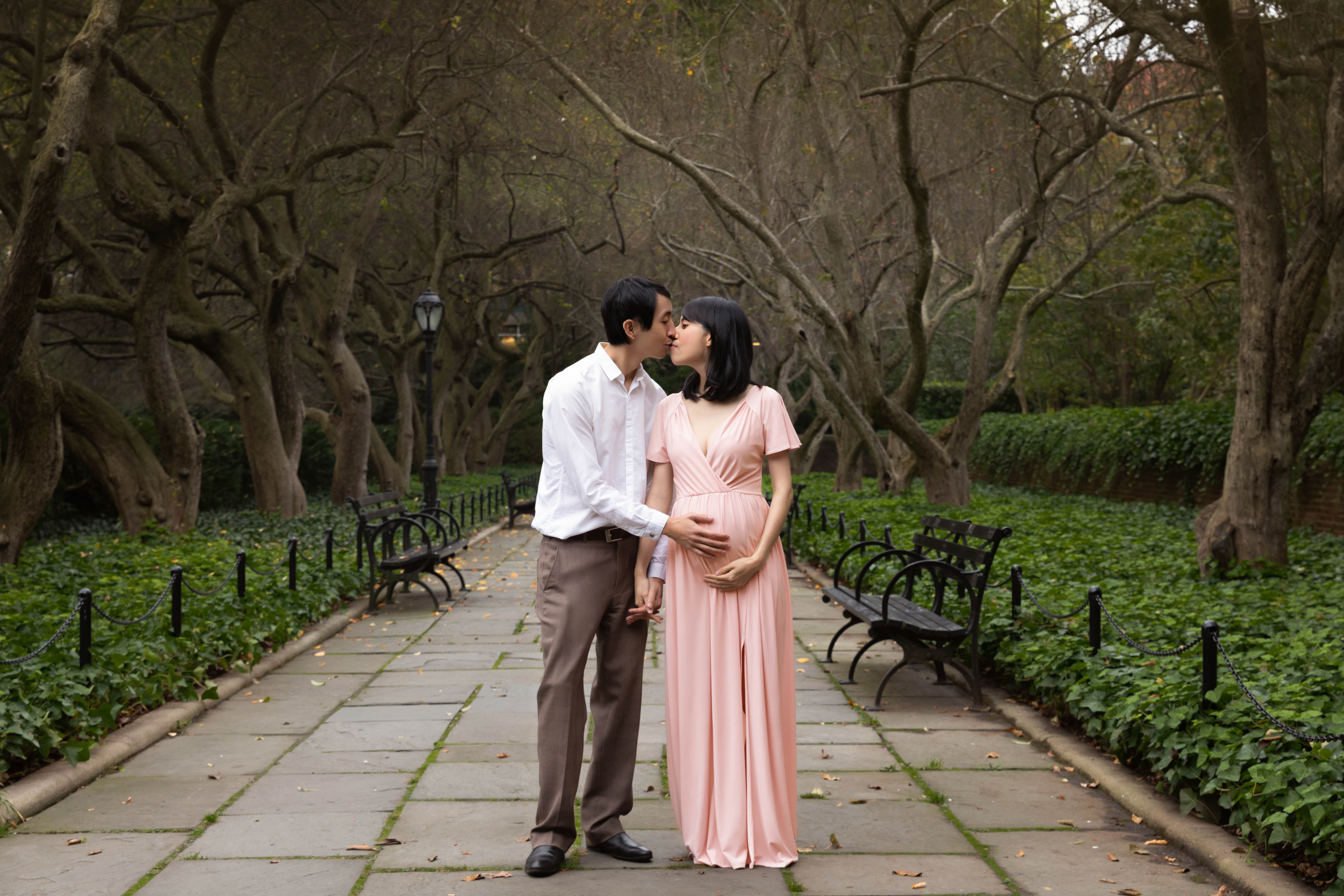 For these maternity portraits, we walked in Central Park, from the Upper West Side to the Upper East Side, while chatting about the miracle of the pregnancy, the joys of parenting, raising children in New York in a bi/trilingual environment, and more. Mom borrowed a dress from our studio client closet and the colors blended beautifully to create gorgeous maternity portraits.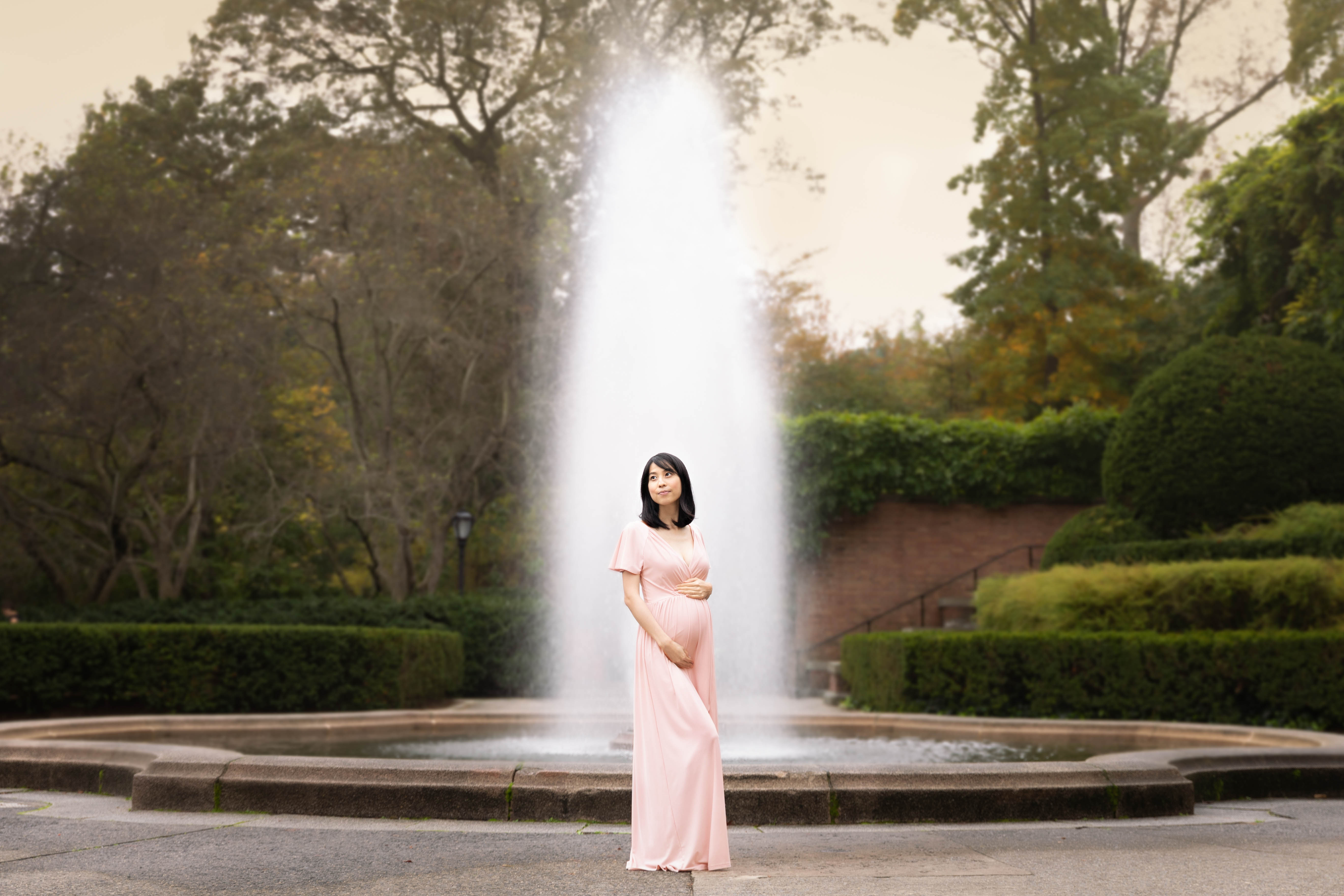 Whether you are interested in booking classic maternity portraits in the studio or outdoors, we recommend that you contact us as soon as possible. Maternity sessions usually take place between 28 and 36 weeks.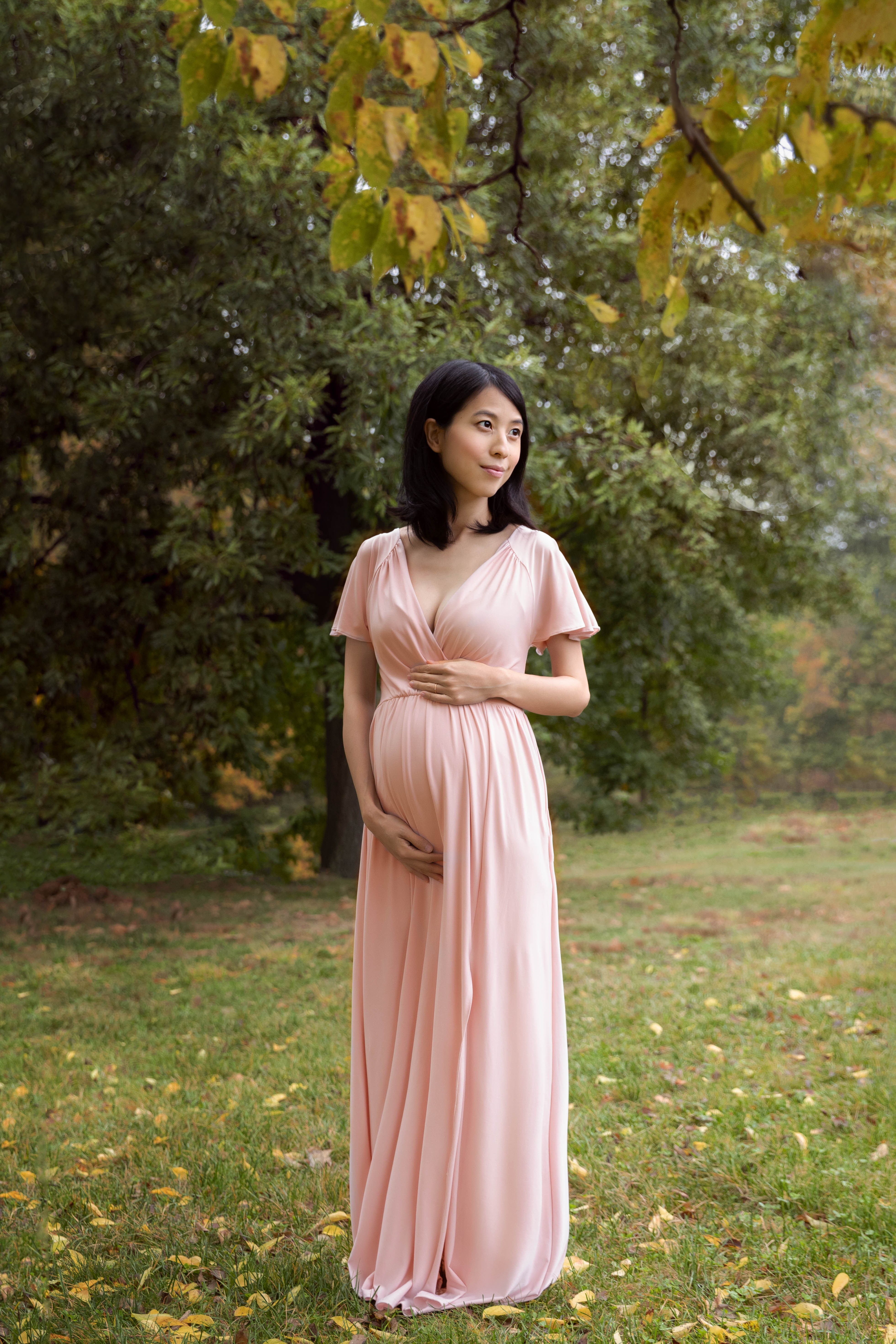 All our clients have access to our client closet, with gorgeous maternity dresses and gowns, to make your session as beautiful and enjoyable as possible. If you would rather wear your own outfits, we are always happy to help you style your session! Our studio is located in the Upper West Side of Manhattan and outdoor maternity sessions take place in Central Park.